Paul has been a leading name in construction, mining, and earthwork in Southeastern Ohio for over 100 years
From humble beginnings…
When we say the name Paul has been a leading name in construction, mining, and earthwork in Southeastern Ohio for over 100 years, we mean it. Read about Francis Joseph Paul here, great-grandfather to Mike and Curt Paul, owners of Paul Construction. As you will read in this history compiled by Shelly Burkhart, Frank and two of his business-minded brothers were the forefathers of making the name Paul synonymous with the construction industry in Southeastern Ohio.
The story continues…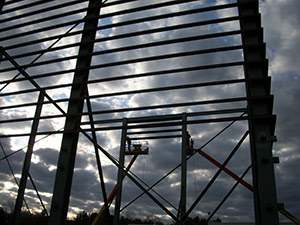 From its humble beginnings as a residential and small commercial general contractor in 1987, Paul Construction has grown to be the areas leading general contractor that it is today. Founded on principles of quality craftsmanship, strong work ethic, innovative solutions and attention to detail, Paul Construction has time and again delivered superior end results for owners throughout Southeastern Ohio.
Lead by President Mike Paul and anchored by Vice-president Curt Paul, Paul Construction leverages years of experience garnished while working for their father, Don Paul, owner of Paul Builders. While working under their fathers direction during their youth, the brothers were many times loaded up in their fathers pickup truck and driven to the job site to work along the other carpenters. They gained invaluable experience framing the many houses, nursing homes and apartment complexes that their father was contracted to construct. Upon graduation from high school in 1978, Mike began working full time for his father as a carpenter and later transitioned to a carpenter foreman. Then in 1987, Don Paul decided to move the business to Hilton Head, South Carolina to pursue further building opportunities there. Mike decided to stay behind in Zanesville where his ancestors had carved their name and started his own construction company, The Paul Construction Company, which would be incorporated in 1991.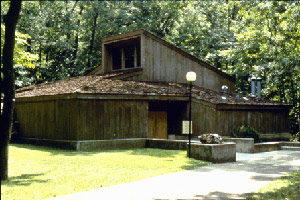 Curt graduated high school and took a job working for a large Columbus-based general contractor in 1990. In 1991, he began taking night courses to attain his degree in Construction Management from Columbus State to further his knowledge of the business aspect of construction. As his knowledge grew, so too did his experience in the field. He was soon promoted to the role of superintendent where he was in charge of overseeing entire projects. As time went on and the future of his current employer looked grim, Curt turned to his brother Mike with an ambitious goal of growing the company.

In 1999, Mike and Curt sat down and mapped out a business plan that would enable The Paul Construction Company to grow. Their plan: position the company to be the areas leader in commercial and industrial construction. It wasn't long before they landed their first big contract, helping K-Mart with their new branding initiative and converting an existing K-Mart into a Super K-Mart. Impressed with the quality of work, K-Mart contracted The Paul Construction Company to make similar additions and renovations at other locations, and word soon spread building the reputation of Paul Construction as a preferred provider of construction services.
Today, the Paul Construction Company continues to grow and expand, building on its experience in a variety of markets including Healthcare, Industrial, Commercial, Government and Private Construction.