Building Everyday Solutions
The Paul Construction Company, Inc. is a full service general contractor. We have been serving Southeastern Ohio since 1987 and aim to provide the same convenient and knowledgeable service that has made us a leader in the construction industry.

With the capacity of bonding jobs up to $20 Million, we can handle all of your building needs from small interior renovations to large scale expansions and new facilities.
If at anytime, while you are browsing through our services section, you have a question related to any of our services don't hesitate to call us at (740) 453-3384 or contact us here.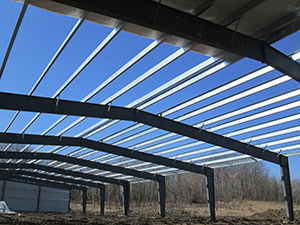 Innovative Solutions
Creative solutions to building needs are the trademark of Paul Construction. Let us handle your needs and provide you with innovative skills our customers have grown to expect.
Competitive Pricing
We give you more for the cost of our services and welcome the opportunity to bid your organizations upcoming project.
Range of Work
Commercial and Industrial Construction
New Construction
Additions and Renovations
Interior / Exterior Finishes
Masonry
Concrete
Steel Fabrication and Erection
Roofing